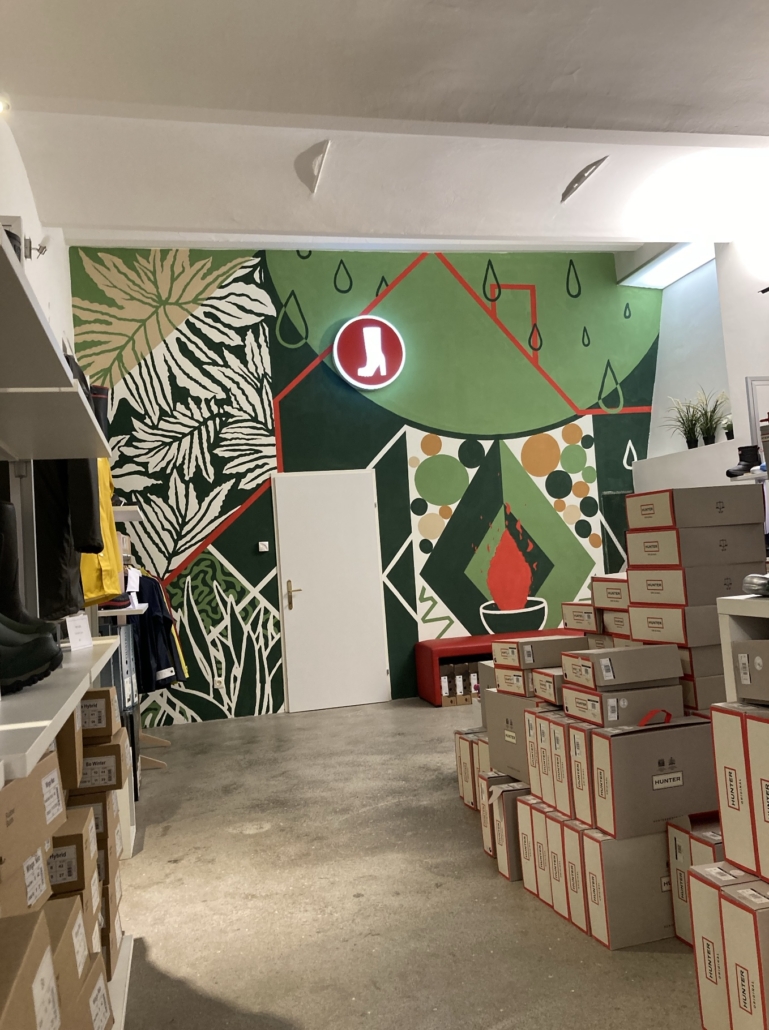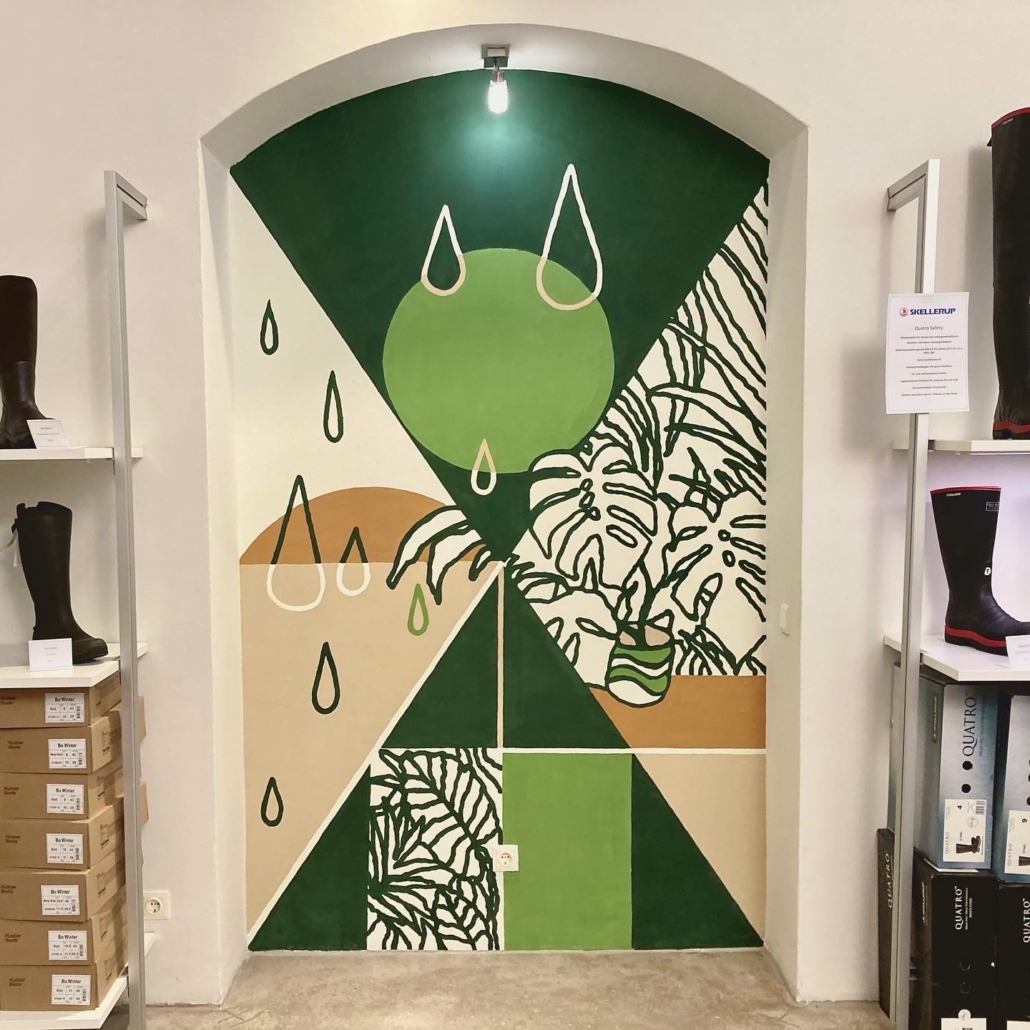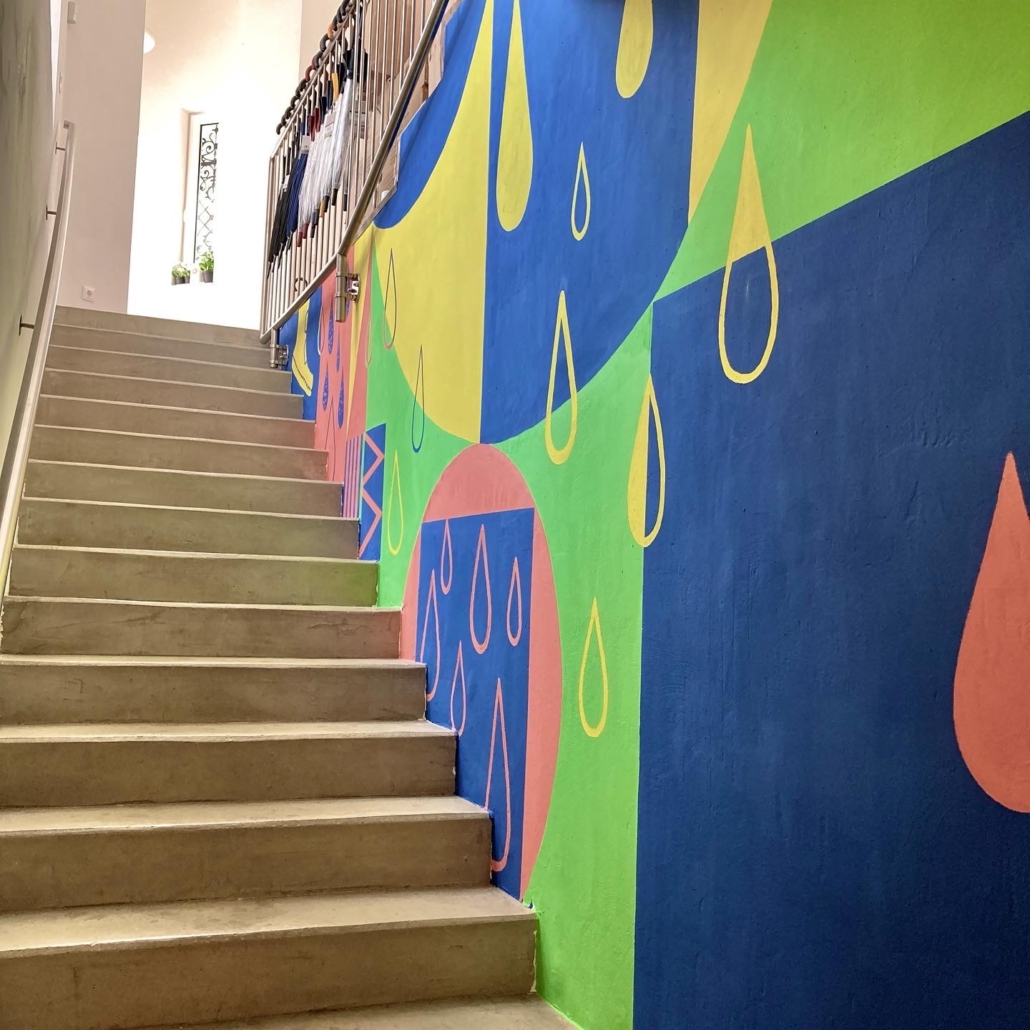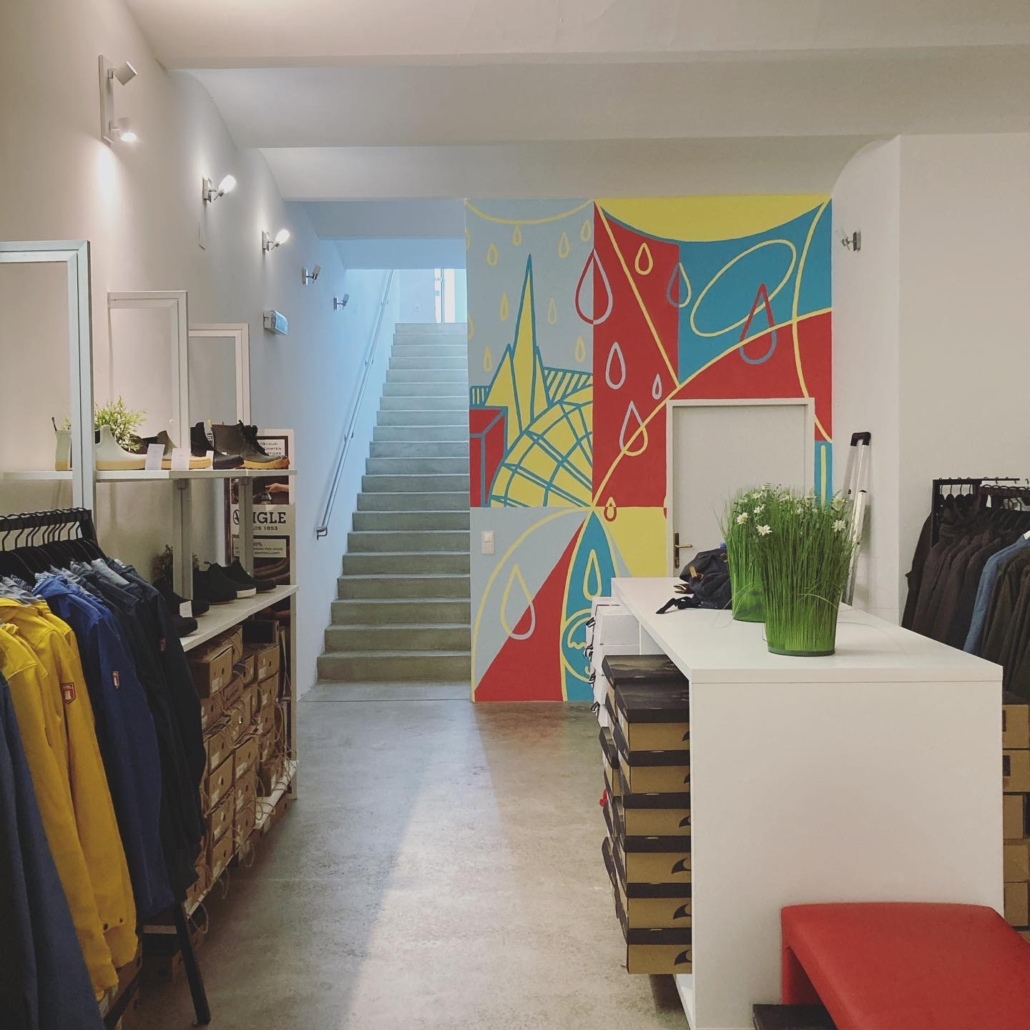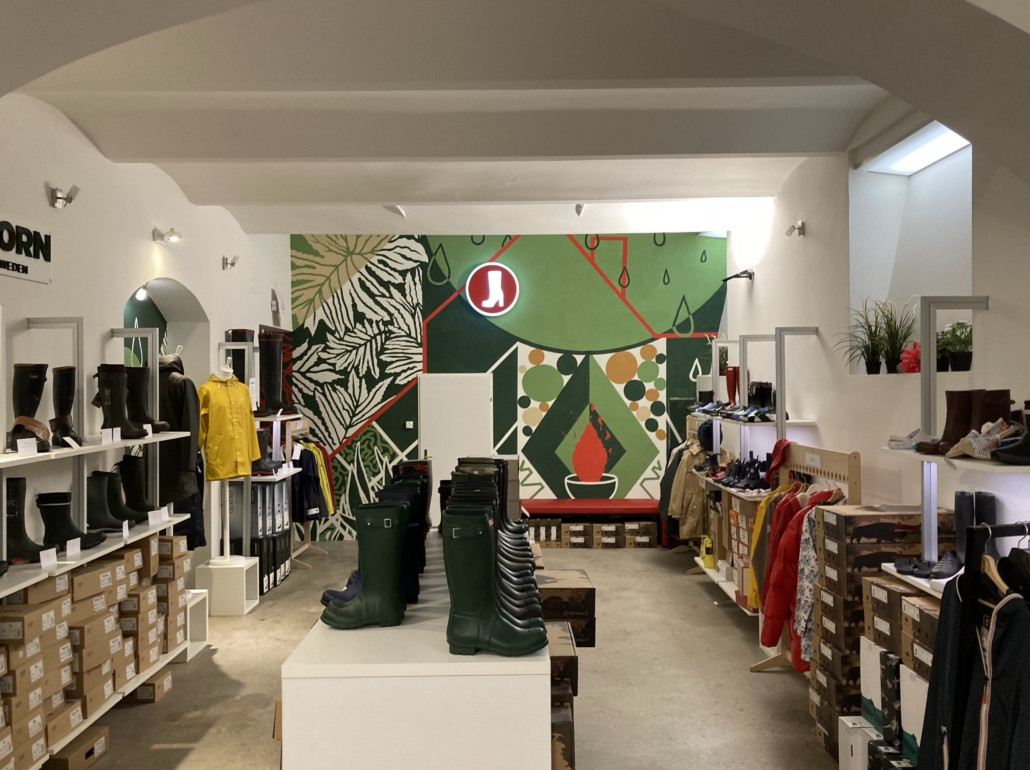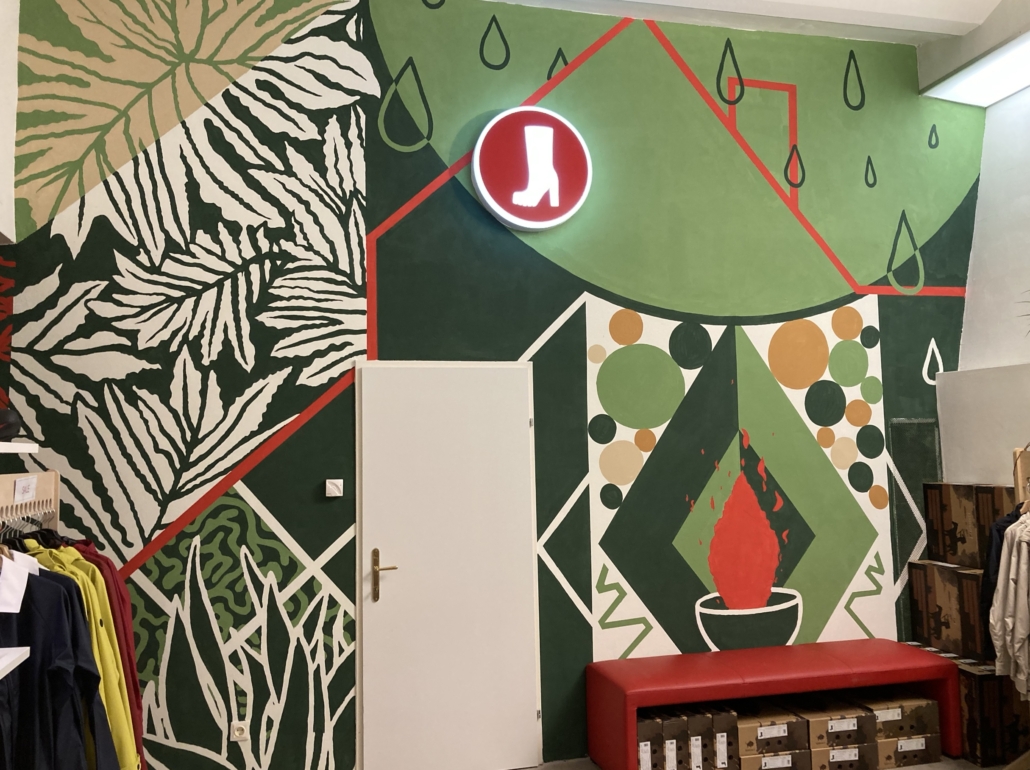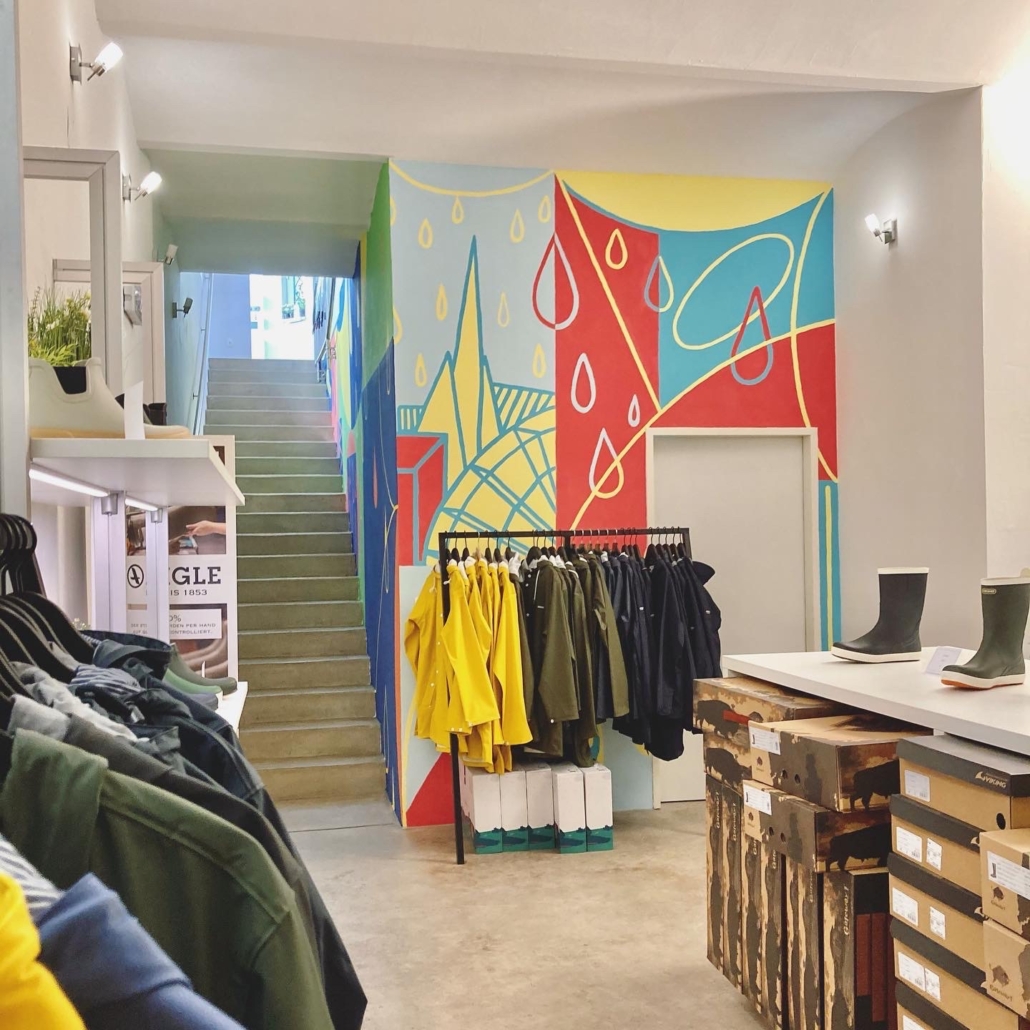 The famous  Gummistiefelhaus in the Strozzigasse (Vienna) asked us if we could paint various murals in their basement.
Thematically, we should integrate the keywords urban and nature into the designs. Both divided into two different areas in the room.
We were inspired by classic Swiss design patterns but found a nice individual style in the end of the process. The production time was about a week. We had a great time, great owner great staff.
SCHWENDERGASSE PUBLIC GALLERY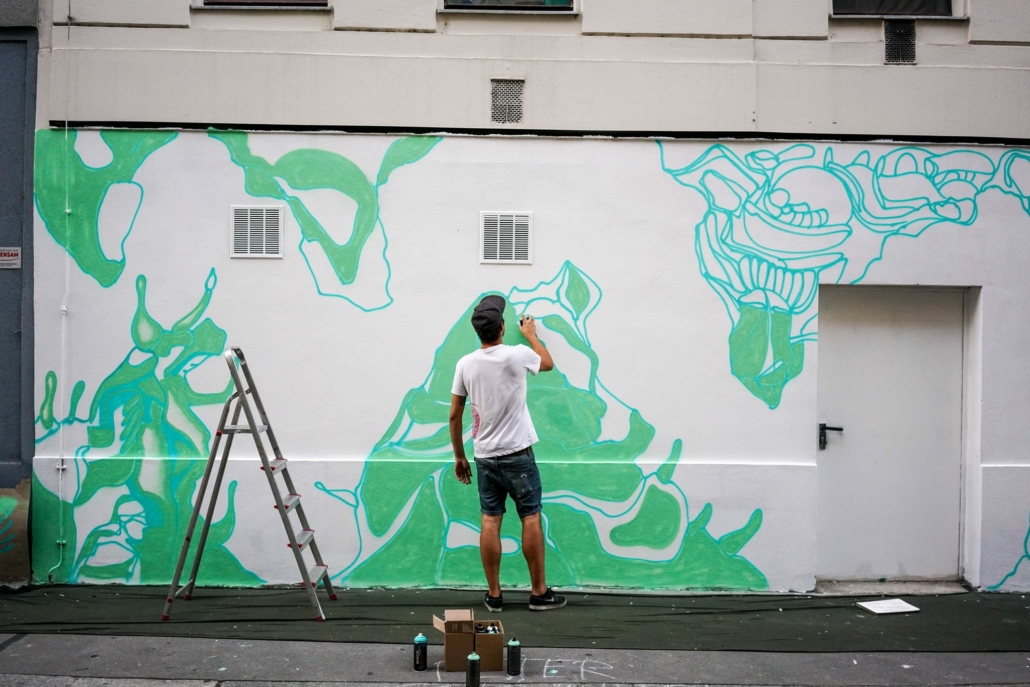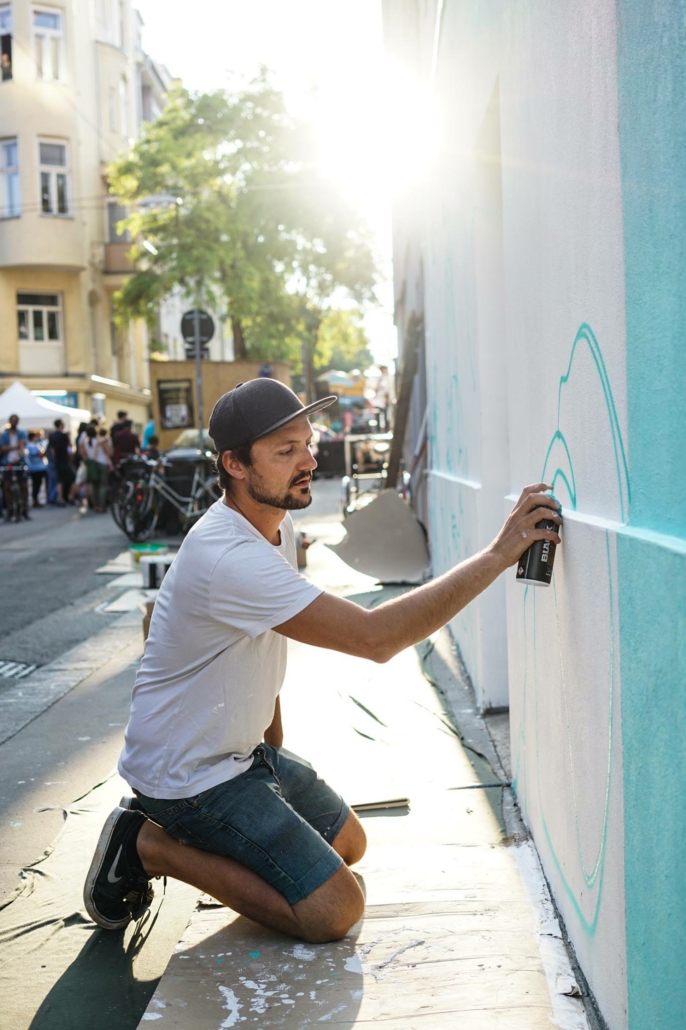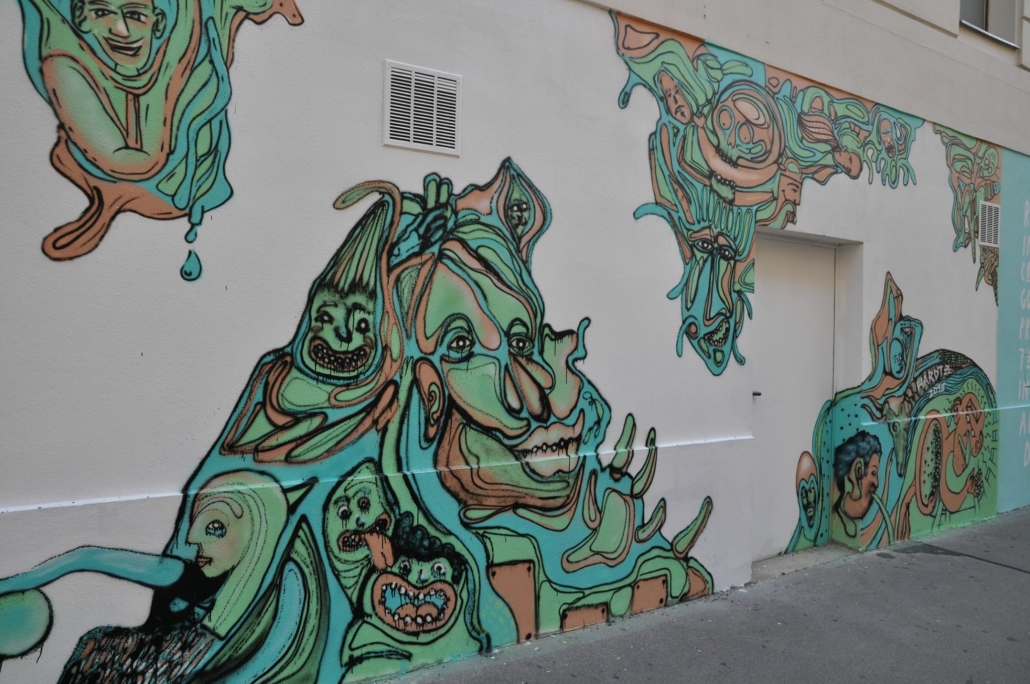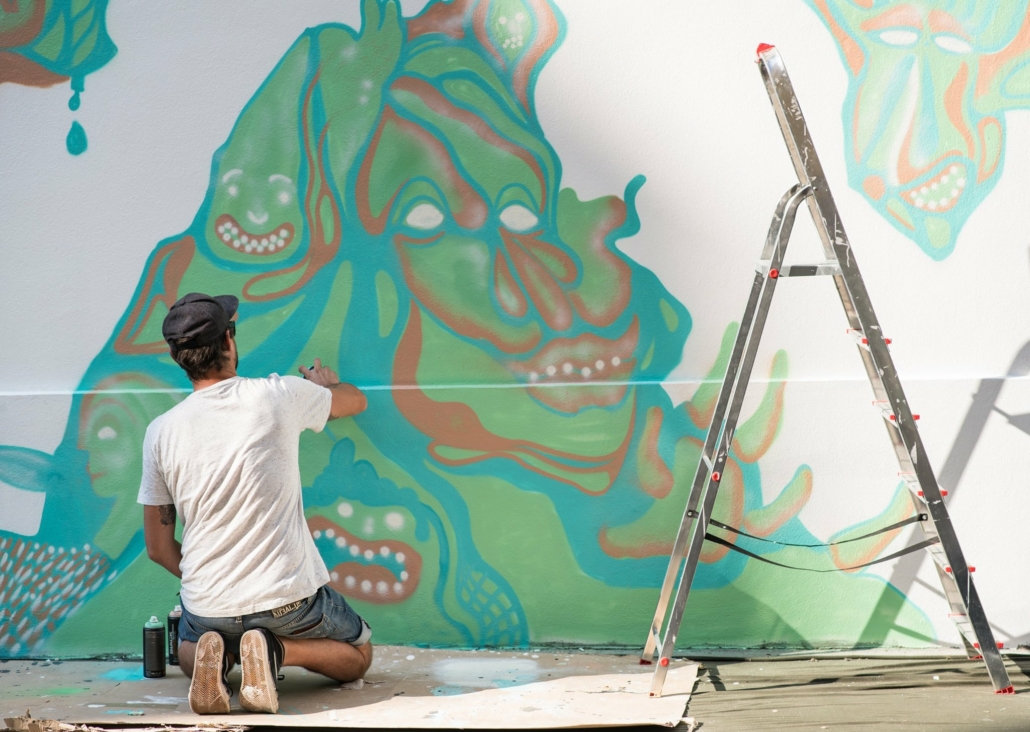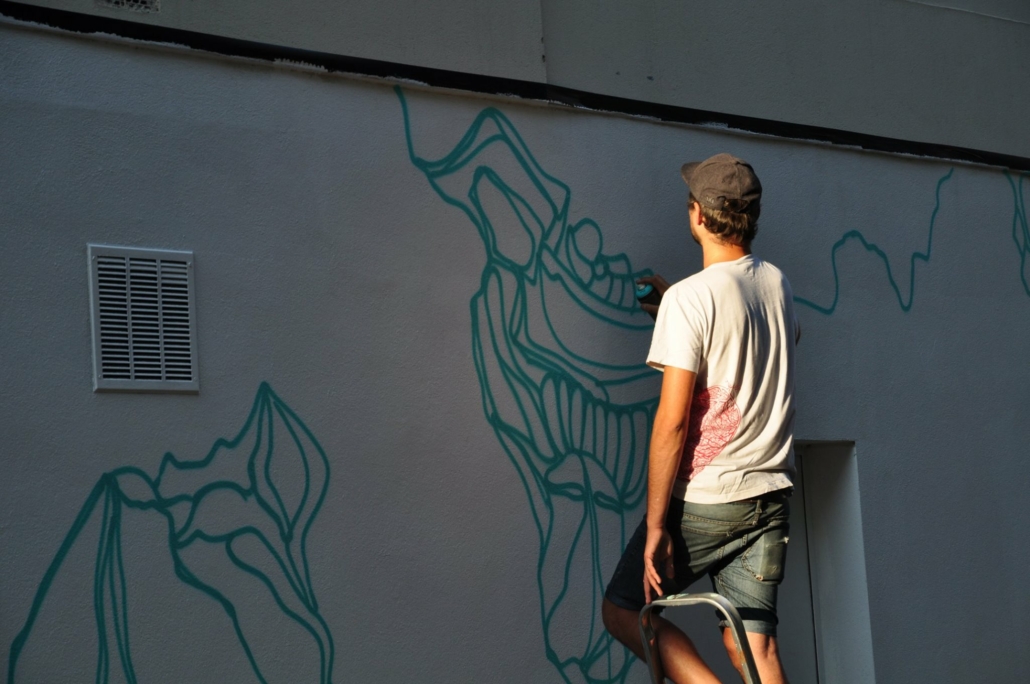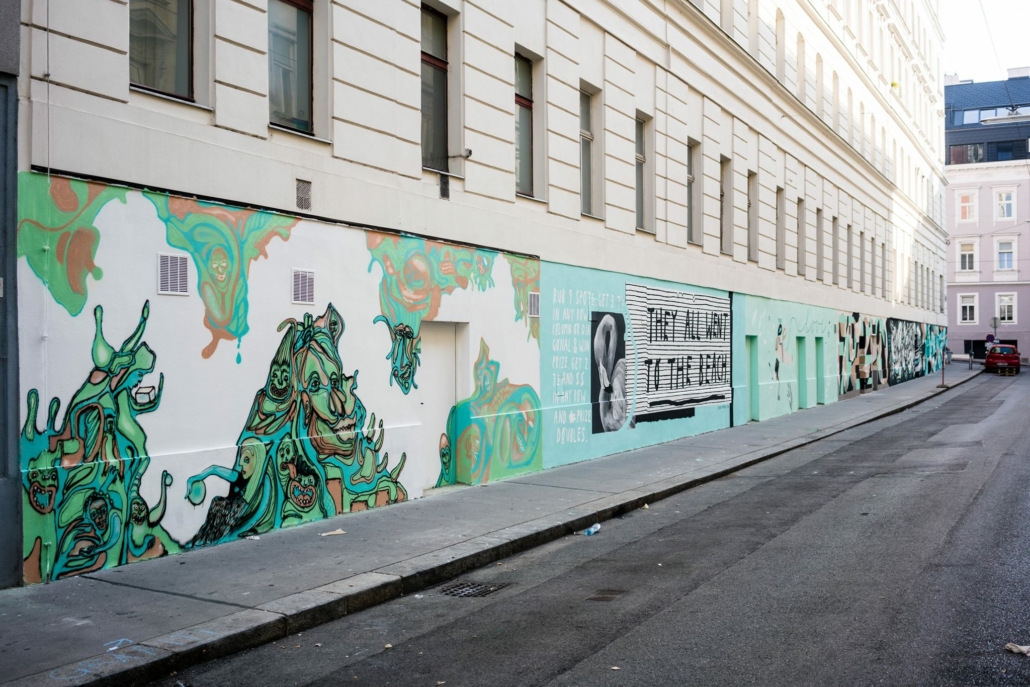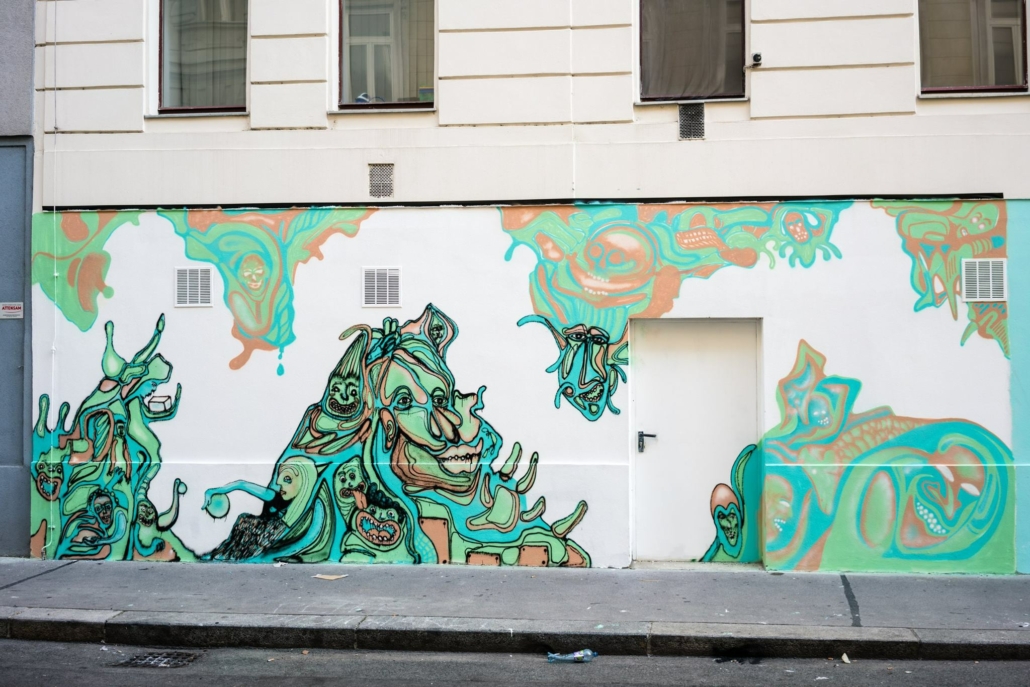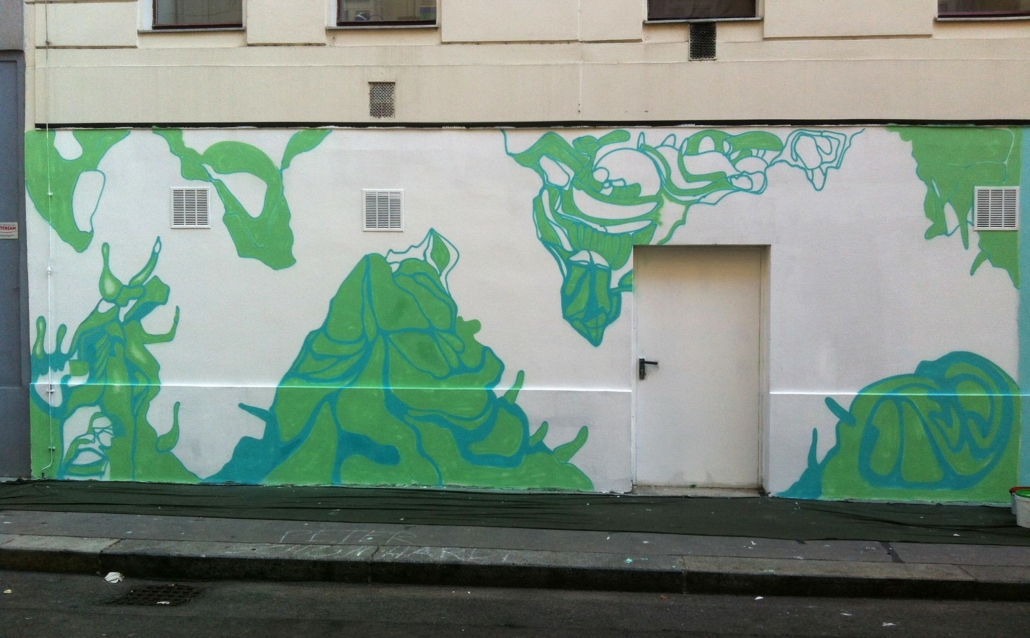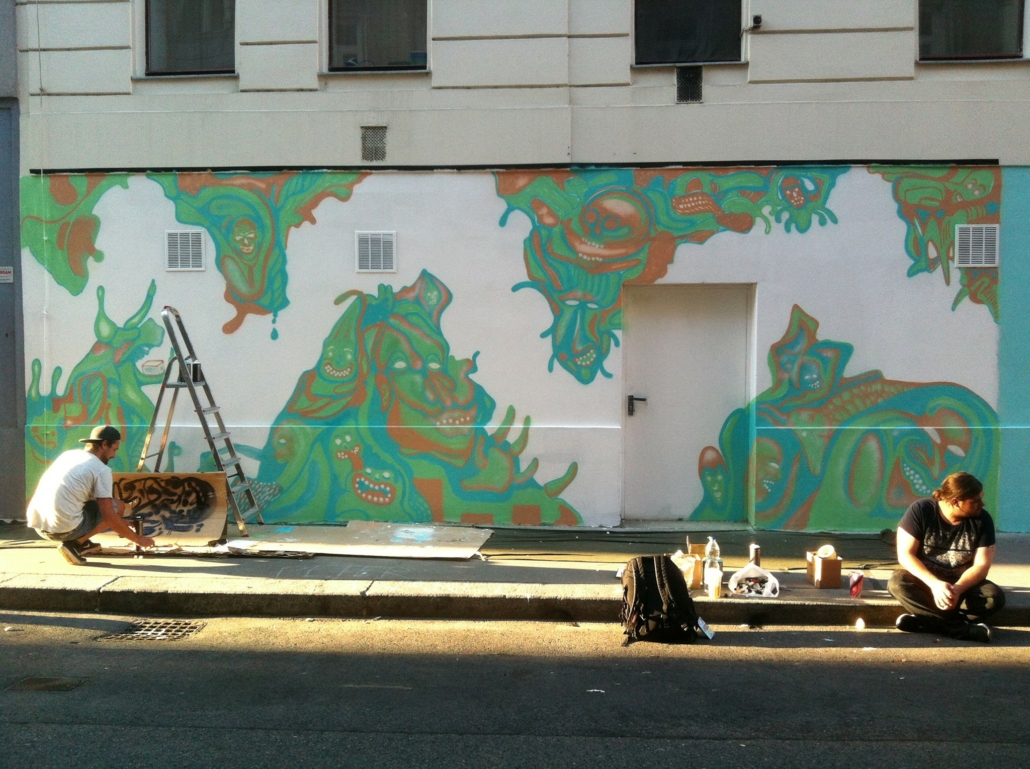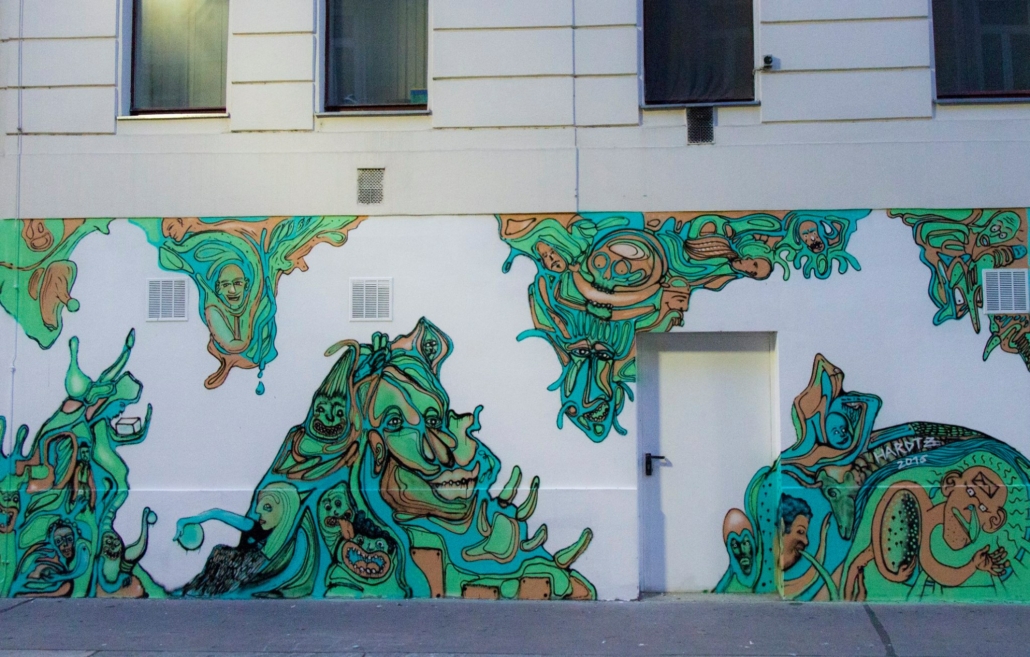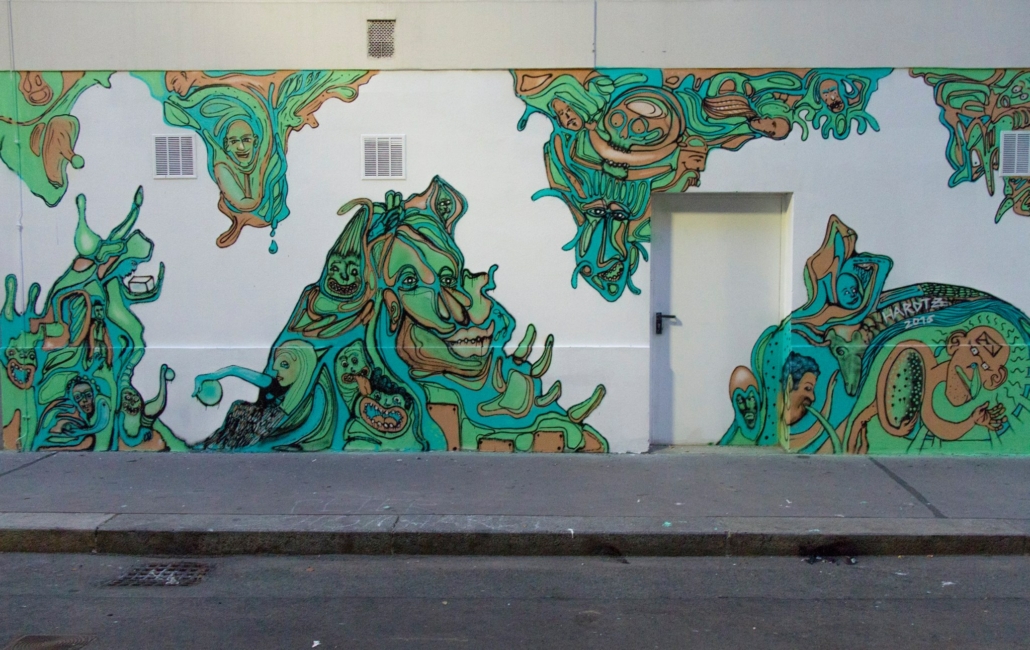 Schwendergasse Public Gallery

2016

Schwendergasse Public Gallery' is a street art project of

Joseph Rudolf (Jan Arnold Gallery) and Birgit Rampula (SYLGV – Support Your Local Girl Gang Vienna).

The 60m long wall in Schwendergasse is conceptualized as a gallery in public space.

The appearance changes respectively the program. Initiators and curators Joseph Rudolf (Jan Arnold Gallery) and Birgit Rampula (SYLGV) are cooperating projectwise with other galleries, off-spaces and institutions.
SKATEPARK WOLFSBERG // J.B. DIPLOMA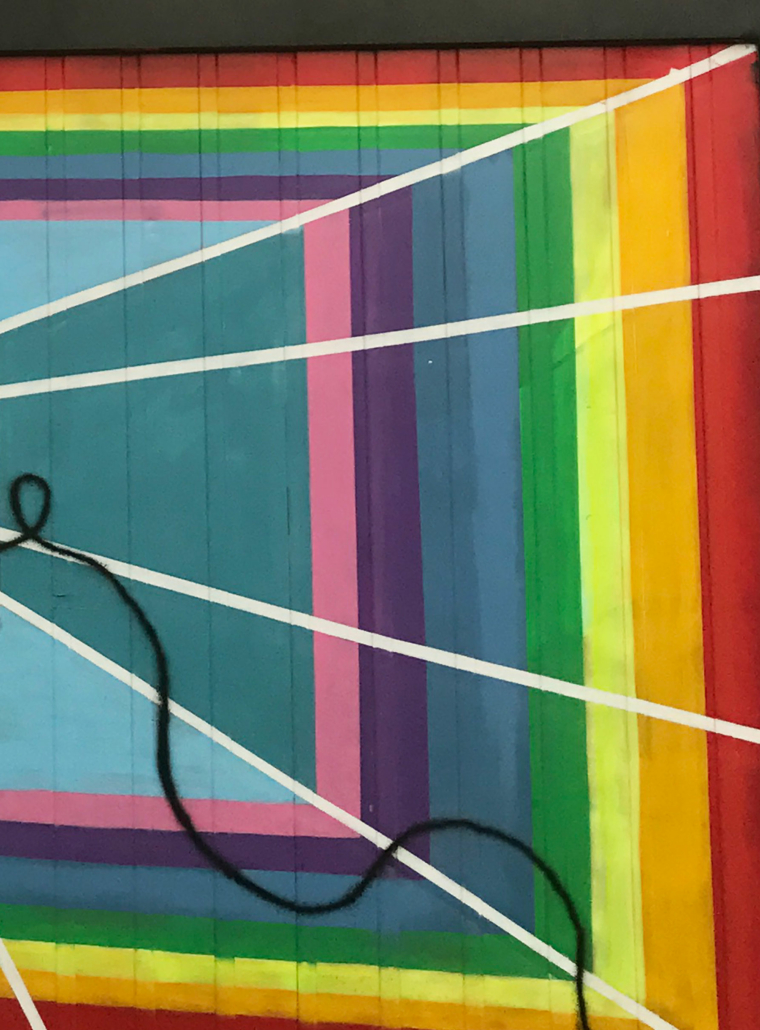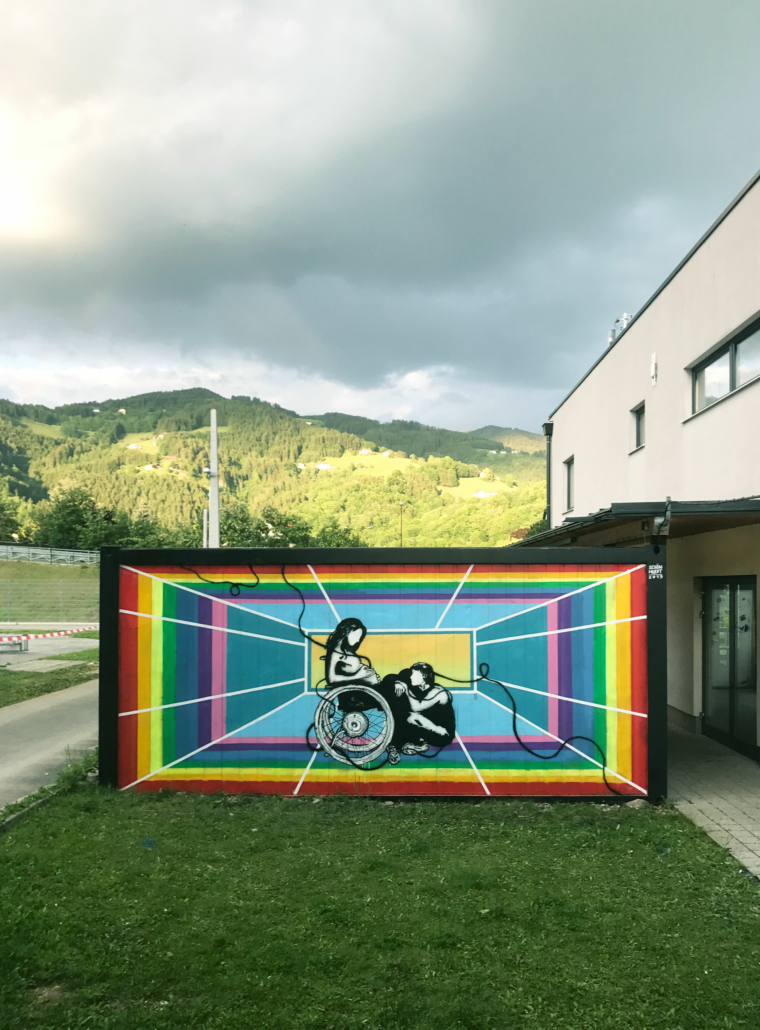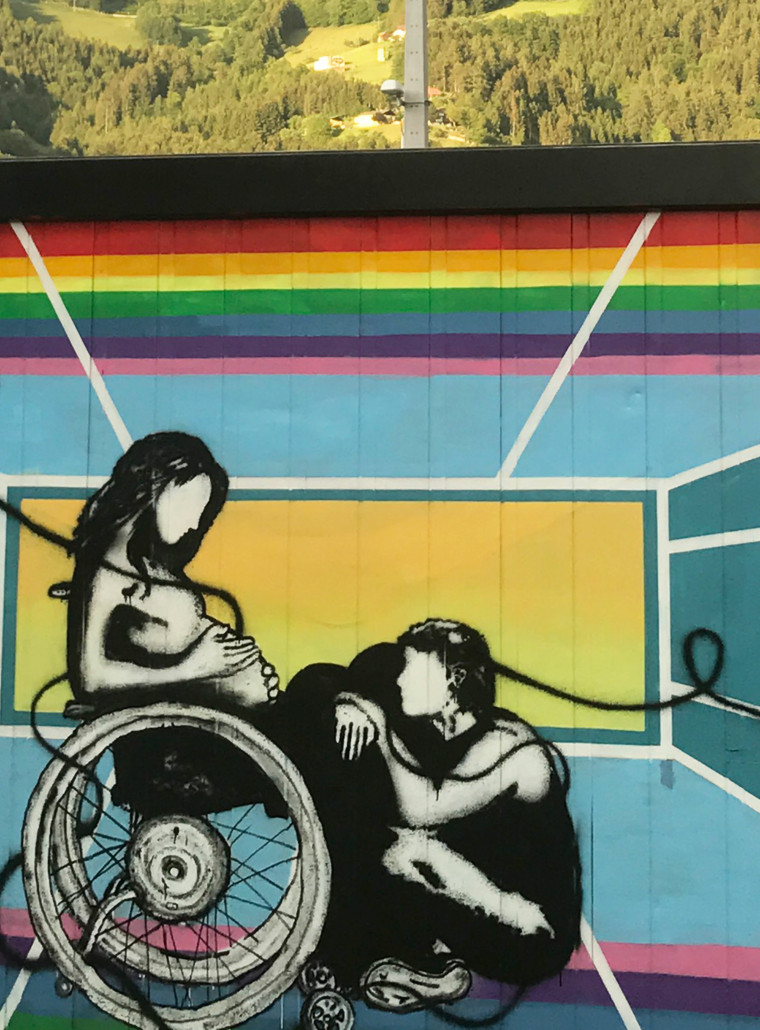 JUZ WOLFSBERG // A mural for the diploma project of Giovanni Buftea.
DENTSU ISOBAR // OFFICE MURALS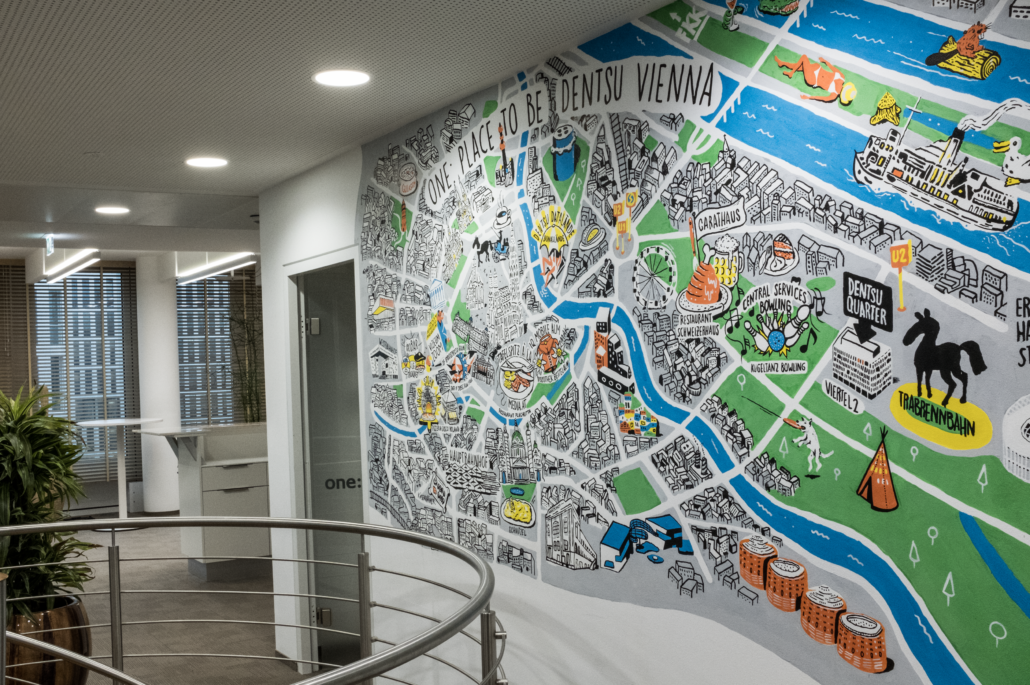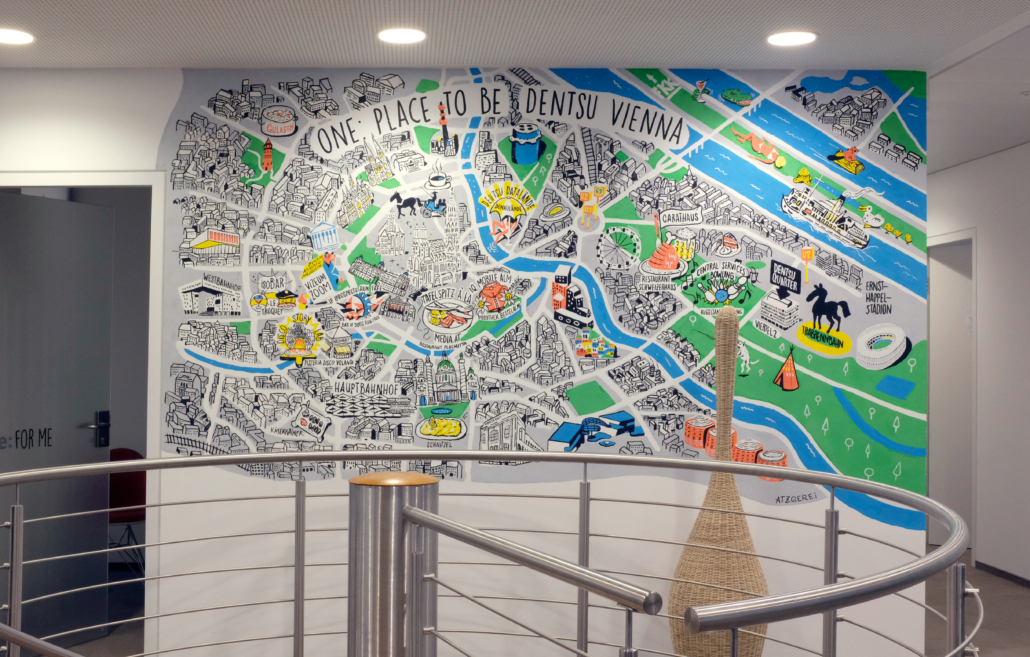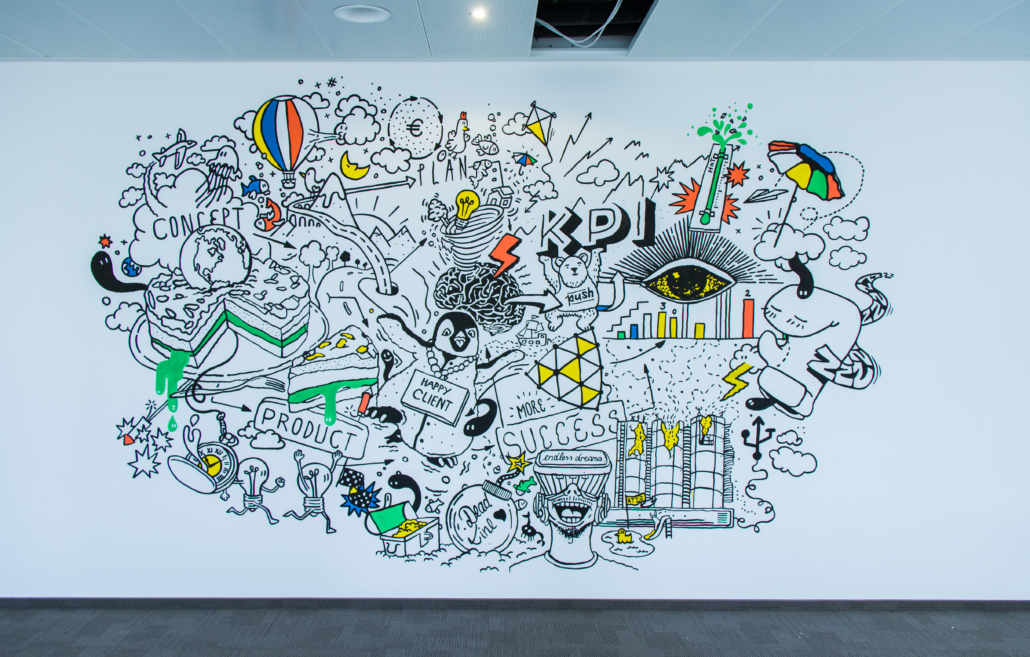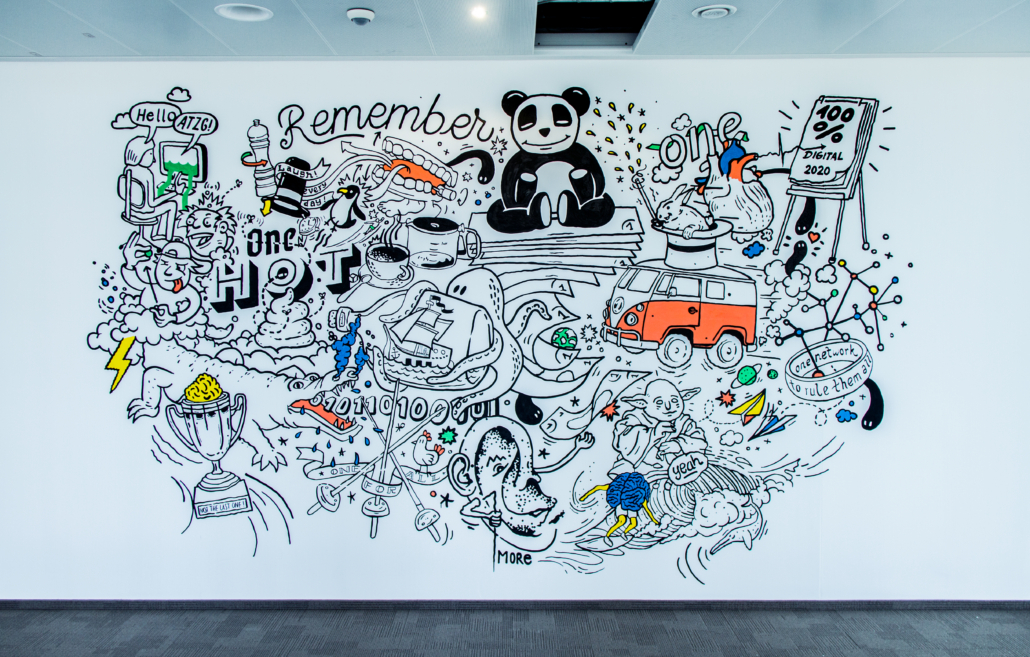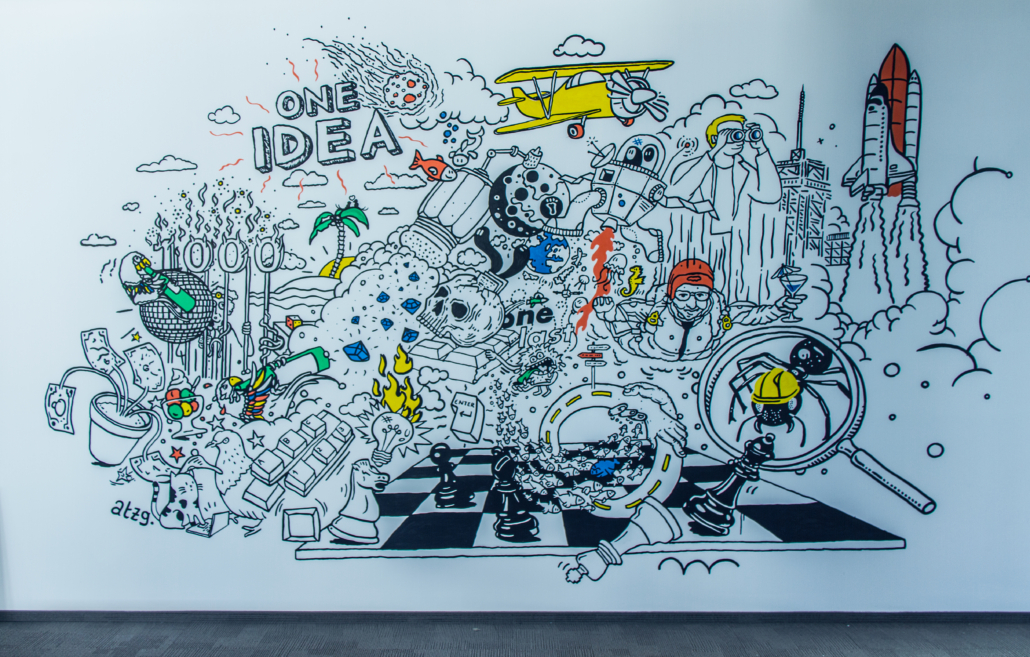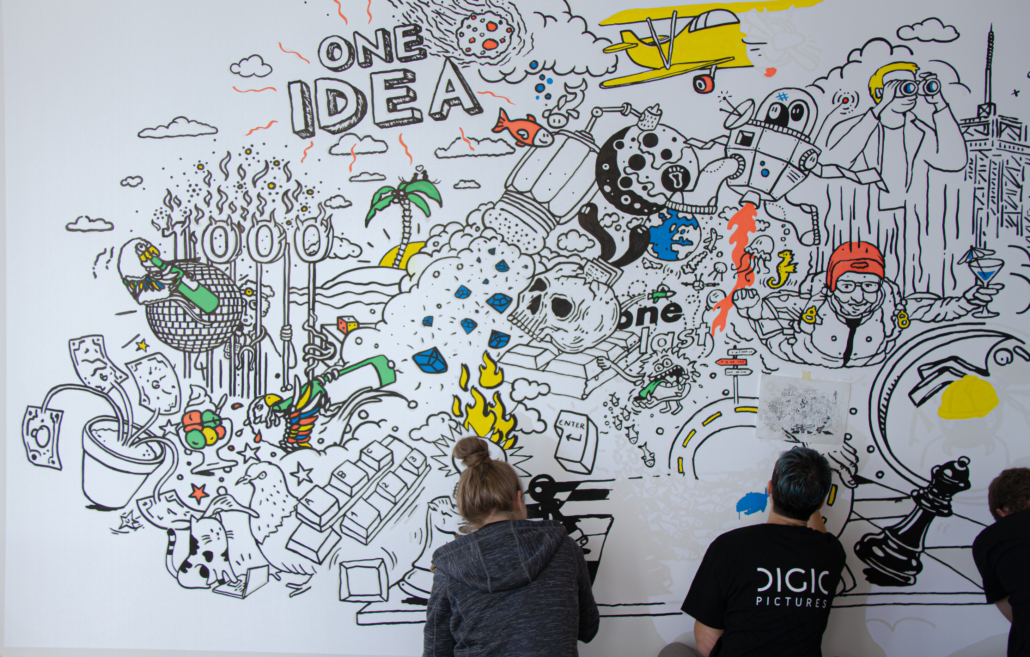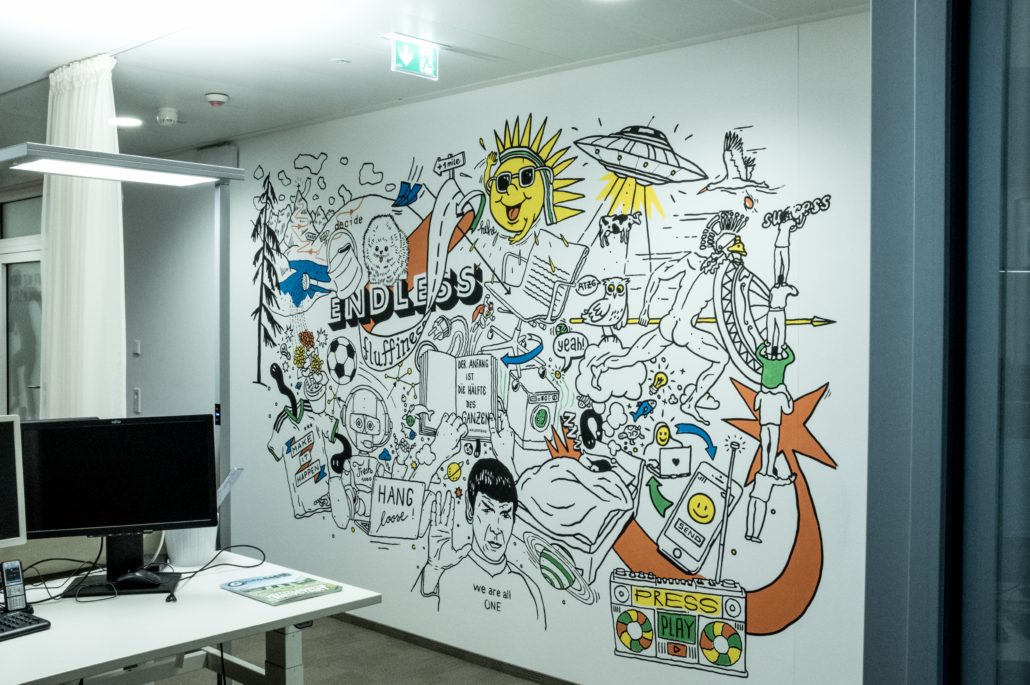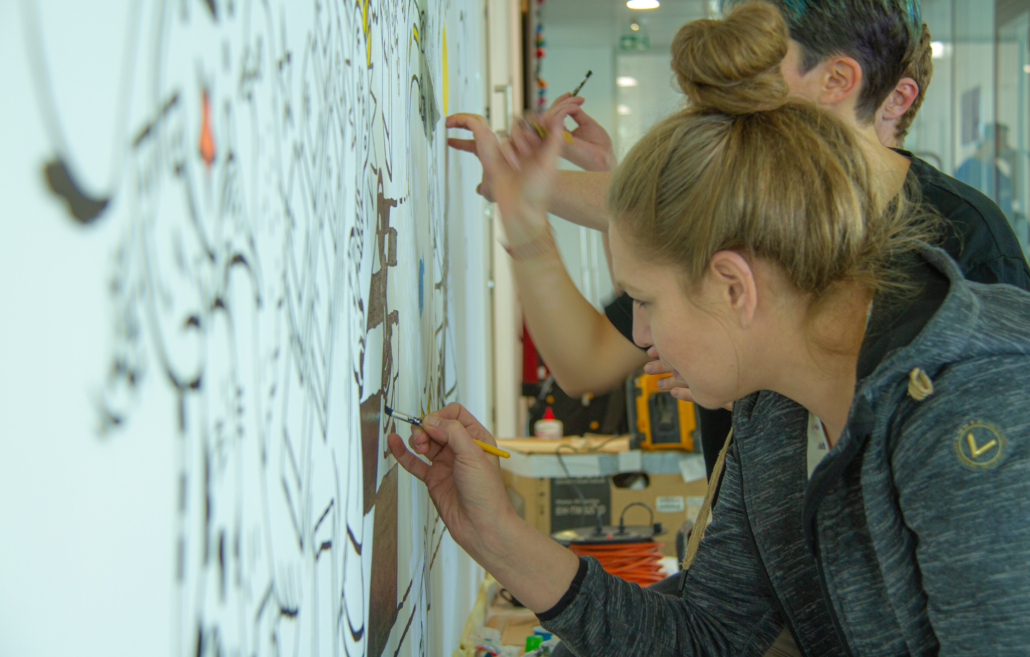 Dentsu Isobar Inc. is an interactive agency based in Chuo-ku, Tokyo, Japan. It was founded in 2001.
We were asked to develop 5 murals for the new office in Vienna. Below that we have developed 4 images for
various keywords that were previously determined with the employees on site. We took all the keywords and
processed them into a hidden object picture, so that all employees could identify with the pictures and take part in it.
In addition, we have placed a Vienna map with all the employees' favorite hotspots in front of the boss's office.
Production: Peter Schönhardt, Michael Tripolt, Tobias Held.
Assistenz: Alice Felch & Bibi
Agency: Dentsu
WORKSHOP // NM St.Gertraud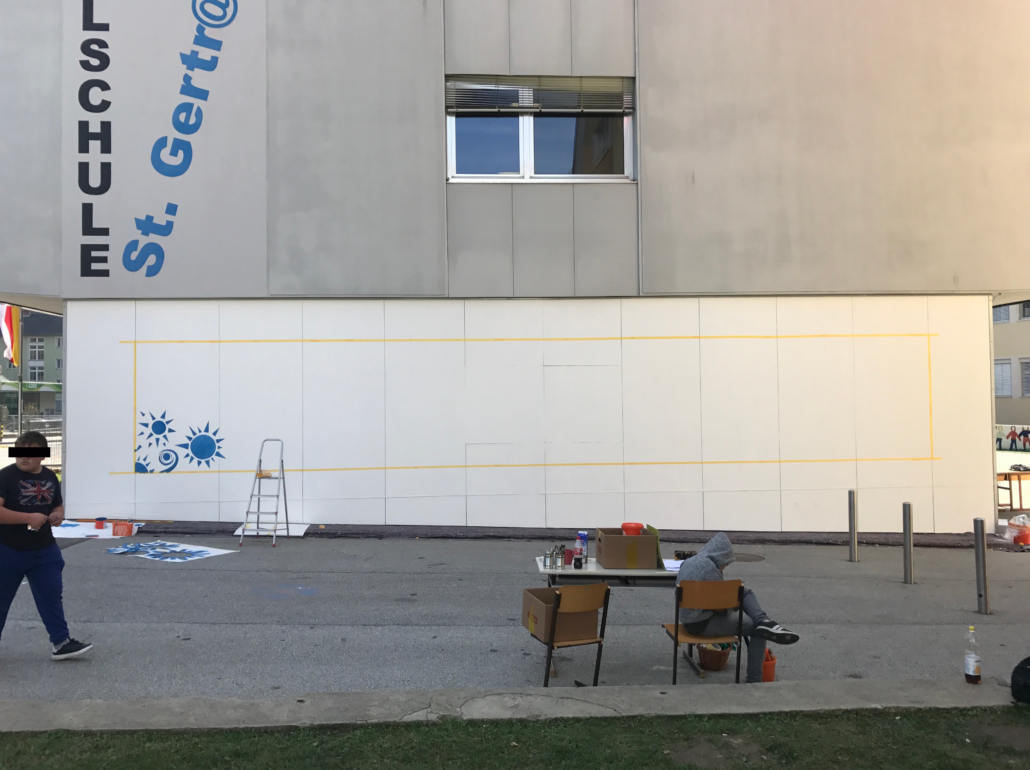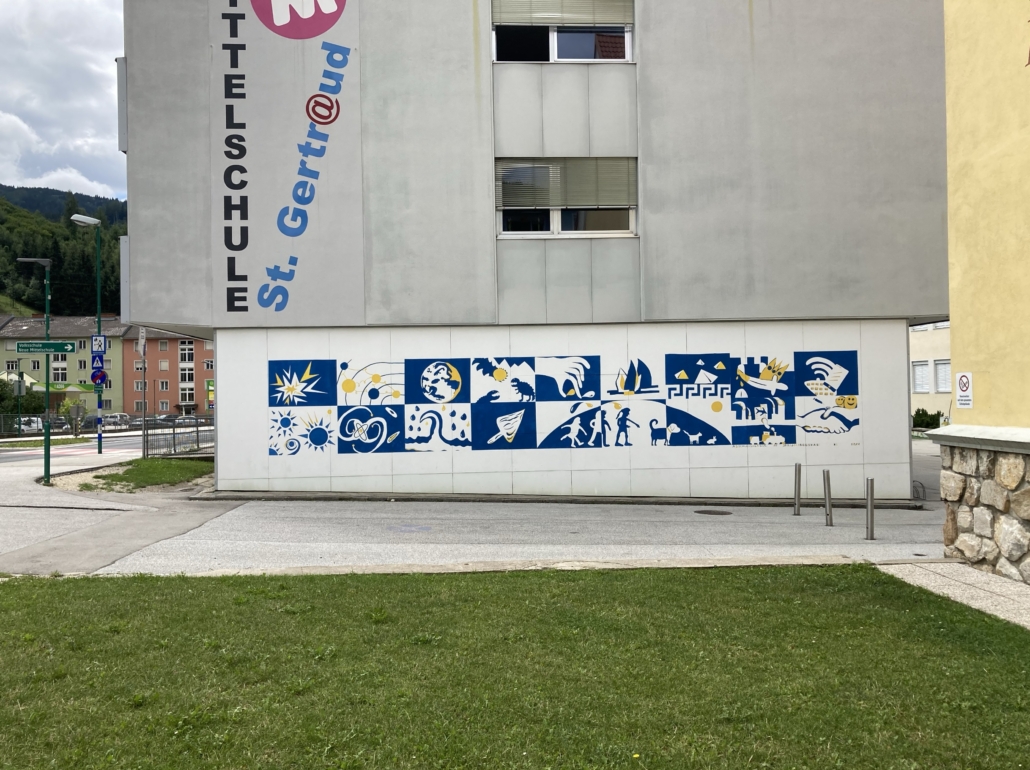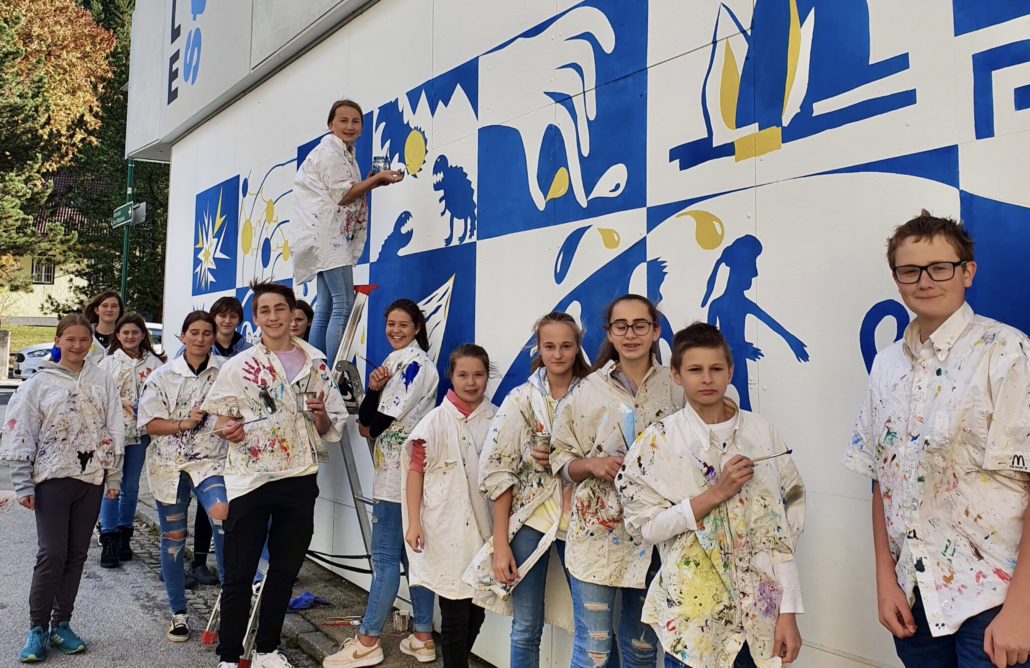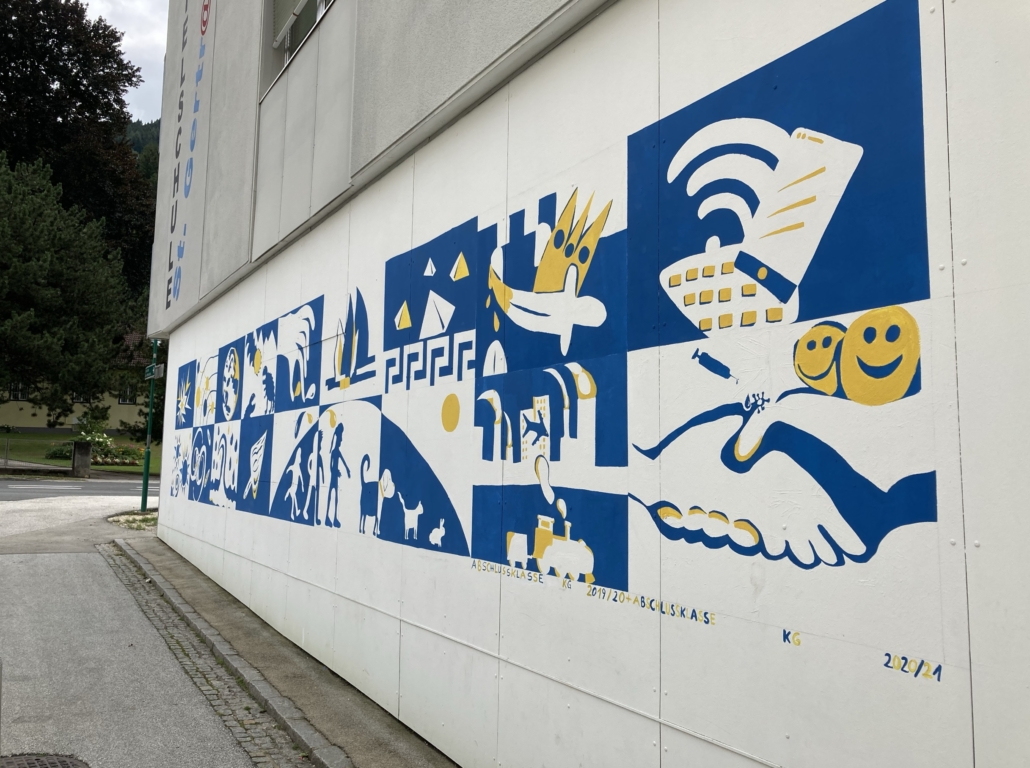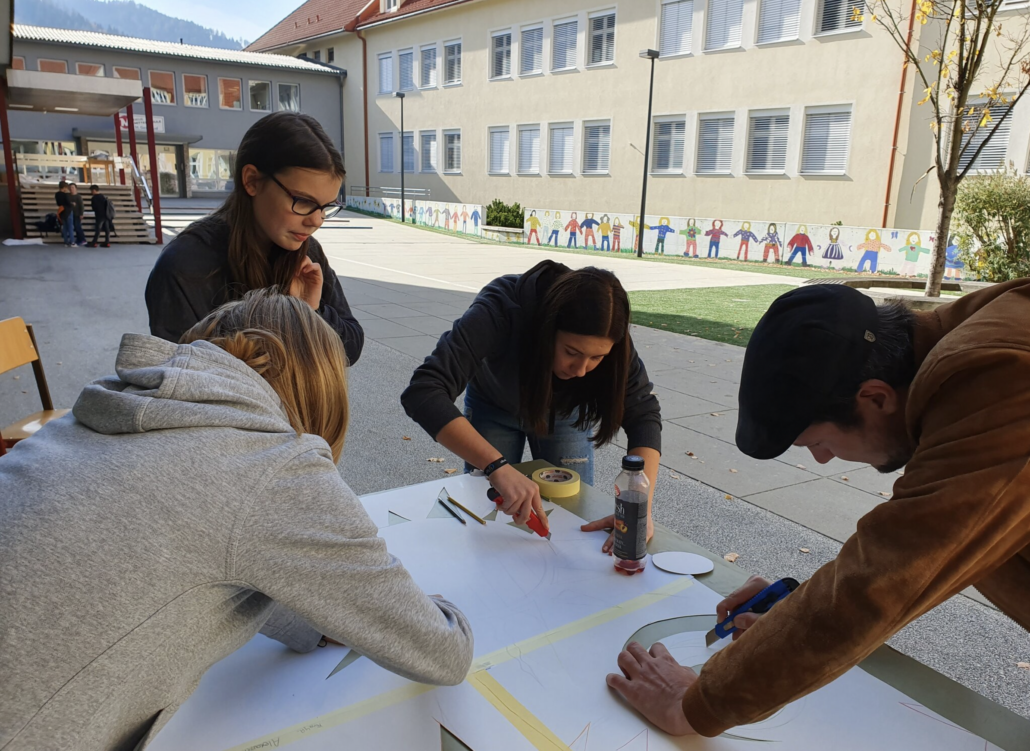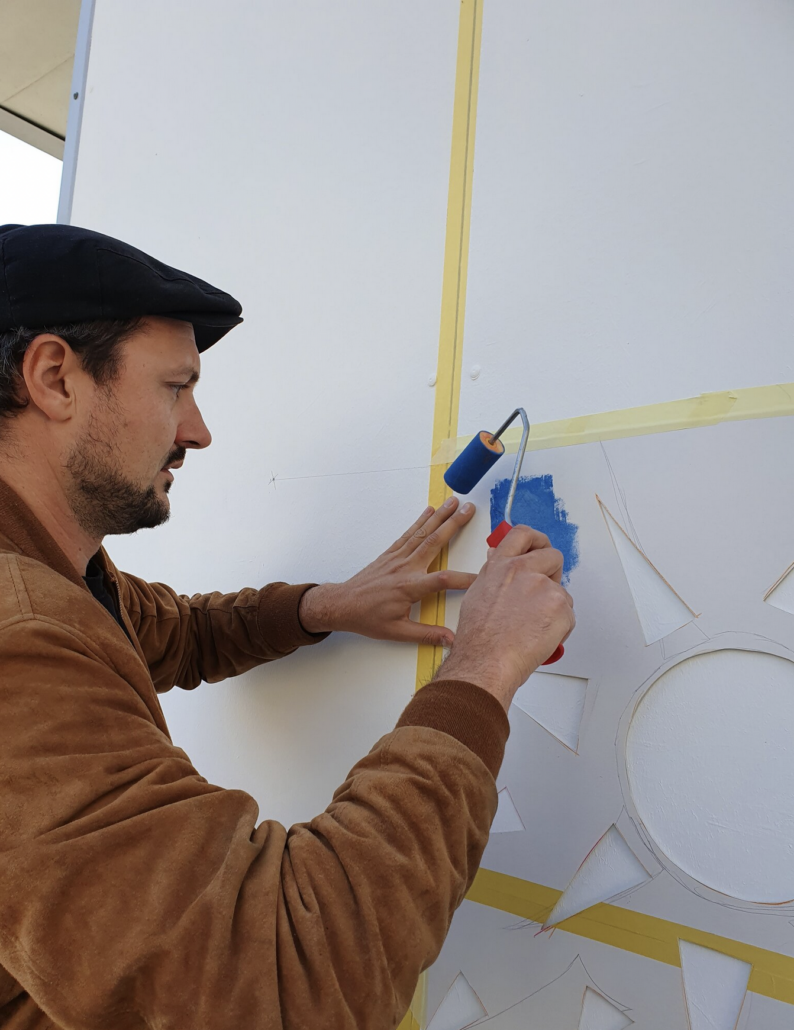 In the beginning we created a big framework, more precisely a narrative, a design grid and a painting method.
In some art lessons the teachers worked with the kids on different motives and then finally we put them all together and painted them on the wall of their school. The children created a great overall picture. We were very happy <3
Production & Conception: PESC